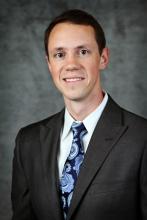 The Next Generation of Supersavers Start Early
Recently a client hesitantly asked me if HSC Wealth Advisors would be willing to work with his son and daughter-in-law. As I noticed his reluctance to ask, it occurred to me he probably wasn't aware that HSC Wealth Advisors has been working with Generation X (Born: 1966-1976) and Generation Y (Born: 1977-1994) clients for years. In fact, many of our Baby Boomer clients joined us when they were in their 30's and 40's.
It's no secret that the majority of our clients have already achieved financial independence. But as I review performance reports from clients who joined us over a decade ago, I'm consistently reminded that they started as super savers!
Today, our SuperSaver clients are working professionals under the age of 50 who have chosen to save a high amount of their income into retirement plans, IRAs / Roth IRAs and investment accounts.  They pay off debt quickly while avoiding incurring consumer debt, such as buying new cars.  They don't waste their money on expensive whole life insurance or front-end-sales charged 529 plans. Instead, they allow us to guide them on the path to financial independence through prudent stewardship of their resources, while investing in ETFs and no-load, no-transaction-fee mutual funds.
Our SuperSaver clients are very concerned about balancing time between their growing families and their careers. They therefore value our holistic financial planning process, which covers investment management, education planning, insurance coverage, tax planning and estate planning. In addition, we coordinate with local CPAs and attorneys on their behalf.
Being an independent registered investment advisory firm allows us to provide our clients with lower cost investment options than our competitors. We don't sell any products or accept any commissions. Our clients pay, at most, 1% per year for our services.  It is very common for us to find savings that far exceed our clients' fees (I would be happy to provide recent examples).
Generally, our SuperSavers are on track to accumulate $1 million in 15 years or less. Some are 30 year old Millennials who are just starting to build up their assets while others are 45 year old Gen Xers who  have saved a few hundred thousand and are now quickly beefing up their annual savings now that the kids are out of the house. If your children are SuperSavers, please share the HSC story with them and allow us to propagate your family's financial legacy.
This year marks our 30th year of providing independent financial planning and investment management services.  Our clients are located in Virginia—Lynchburg, Bedford, Smith Mountain Lake, Charlottesville, and Richmond, as well as a number of other states across the country.
If you have any questions about this article or would like to learn more please email justin@hscwa.com.