Fee-Only
FROM A TEAM THAT SERVES
A Little bit About our values
We treat our clients how we would treat ourselves and more importantly, our own families.
30+ years in business
CFP Professionals
Independent, fee-only RIA
Confidentiality is Valued
Commission Free
Located in Virgina
Client
Profiles
Hover over the different profiles to learn more.
Services fitted for you.
Click here to learn more about our client profile
HSC Wealth Advisors.
Independent fee-only wealth management firm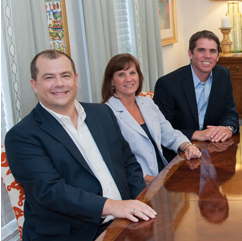 HSC Wealth Advisors is an independent fee-only wealth management firm comprised of a team of EXPERIENCED financial advisors and investment managers. When you are seeking professional, dedicated experts to help you plan a secure retirement strategy, start your financial portfolio as a young investor, or create a comprehensive financial plan, the team members at HSC Wealth Advisors are some of the best in the industry.
Located in view of the beautiful Blue Ridge Mountains of Virginia, we serve individuals and families locally and across America. You are at the center of all we do. As you share with us your goals and plans for the future, we listen and work with you to develop your personalized financial management and investment strategies.
You can count on HSC Wealth Advisors to always act in your best interest and be there to fine tune and adjust your financial plans as your life changes and you face challenges' both good and bad.
You may need help with understanding & planning for:
Social Security Benefits
401k Savings
Pension Options
Tax & Estate Planning
You will have confidence in us, knowing that we currently manage over $190 million for nearly 300 households and for over 33 years have served everyone from young professionals to older individuals in retirement. We provide peace of mind to those we serve as they successfully flourish in their careers, start their families, or retire in Lynchburg, Bedford, Smith Mountain Lake, Roanoke, and Charlottesville. If you are outside Virginia and looking for financial planning, learn more about our growing client base in North Carolina, Florida, New York, Texas, California, Washington DC, Georgia, Arizona and across the country.
As you choose a trusted firm to guide you through the complex world of financial planning and investment management, remember the advantages of working with independent fee-only financial advisors: no product sales and no commissions means unbiased recommendations and good financial advice.
We look forward to partnering with you to meet your financial and life goals.