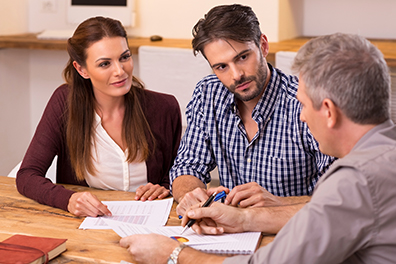 Five Ways Your Advisor Should Add Value to Your Portfolio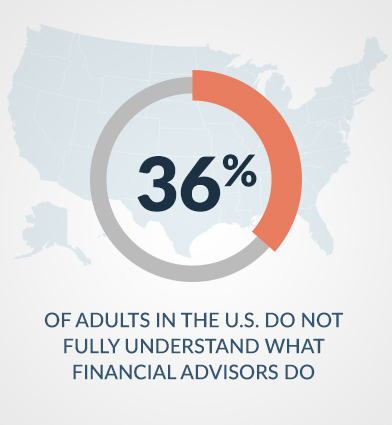 A recent study revealed that approximately 36 percent of the adult population in the United States lacks an understanding of what financial advisors do. More specifically, 46 percent of millennials do not have a thorough understanding of what financial advisors do, while 31 percent of people in previous generations are not intimately familiar with the role that financial advisors play.
A study conducted by Harris Poll showed that, while 58 percent of Americans think they need to improve their financial plans, 34 percent of them have not taken any steps to prepare for their financial future. The study underscored the notion that, while Americans have an idea of what they should be doing with their money, their actions are sometimes in direct conflict with the steps they should take.
Consider this: 67 percent of survey respondents describe themselves as "savers," but 54 percent of adult Americans carry debt that either equals or exceeds the money they have saved.
Even though many Americans don't know exactly what a financial planner does, a survey conducted by the CERTIFIED FINANCIAL PLANNERS™ Board revealed that an increasing number of consumers are turning to financial professionals for help. Between 2010 and 2015, the percentage of people who use a financial advisor has increased from 28 percent to 40 percent. Approximately 70 percent of the people who work with a financial advisor work with a CERTIFIED FINANCIAL PLANNER™.
Perhaps it's because of the continued uncertainty in the markets, or maybe it is because a growing number of people are concerned about their retirement as the nation faces a retirement income shortage estimated to have a value of several trillion dollars. Whatever the exact reason, an increasing number of people are recognizing that using a qualified financial advisor to help them manage their money has the potential to yield tangible benefits such as increased wealth, a reduction in debt and income protection.
In a study conducted in 2011, HSBC reported that individuals who have financial plans save 250 percent more money for their retirement than people without plans are able to accumulate. The study also showed that almost 44 percent of people who have a financial plan save more for their retirement annually compared to individuals who do not have a plan.
In their report entitled "Alpha, Beta, and Now…Gamma," David Blanchett and Morningstar's Paul Kaplan demonstrated that financial planners help people earn about 1.82 percent more on their investments every year. This equates to around 29 percent more retirement income wealth.
How Do Advisors Add Value to Your Portfolio?
While the statistics clearly indicate that working with a financial advisor can be beneficial in both the short- and long-terms, they do not explain the ways your financial advisor adds value to your portfolio. To understand how a financial advisor can be successful at adding value to your portfolio, you have to have an understanding of what it is advisors actually do.
In general, a qualified financial advisor adds value to your portfolio and, as a result, your life, by addressing complex tax issues, advising you about your investment choices and supporting you through emotional times that may negatively influence your financial decisions or circumstances. A financial advisor will help you accomplish your retirement goals and achieve all of the other interim financial goals you want to accomplish between now and the time you leave the workforce.
Your financial planner will labor to increase the amount of your wealth and help you feel confident about your current and future financial situation. Your financial advisor will also protect your wealth by making sure you have the right insurance coverage for you, your family and your assets.
A common belief that financial planners only work with wealthy individuals prevents too many people from seeking help with their finances. While some financial advisors do focus their practices on the wealthy and require their clients to have a minimum amount of money to invest, many other financial professionals will work with young professionals or specific groups of people such as veterans or the parents of disabled children.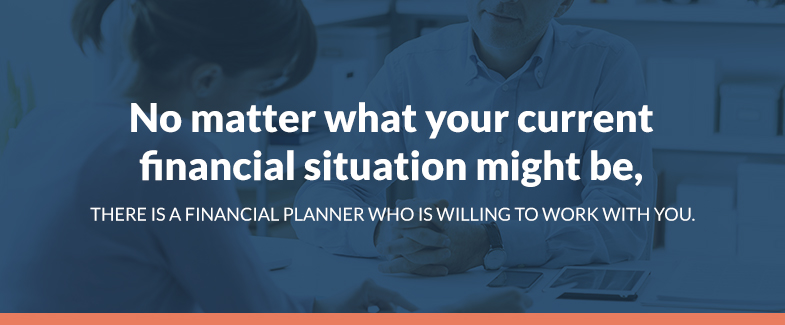 Five Ways Your Advisor Should Add Value to Your Portfolio
Have you recently asked yourself, "Is my advisor adding value to my portfolio?" If you have, you might only be familiar with the general things your advisor does to increase your wealth, rather than the specific things he or she does for your benefit. Typically, a financial planner will add value to your portfolio by focusing on the following five specific areas:
Strategic Asset Allocation:
When it comes to financial risk, the Planning and Progress Study 2015 shows that 79 percent of people across all age groups prefer lower risk, stable savings and investment vehicles while the remaining 21 percent of them are not shy about taking calculated risks to try to get a higher rate of return. Do you know which group you are a part of, or whether you fall somewhere in the middle of the two?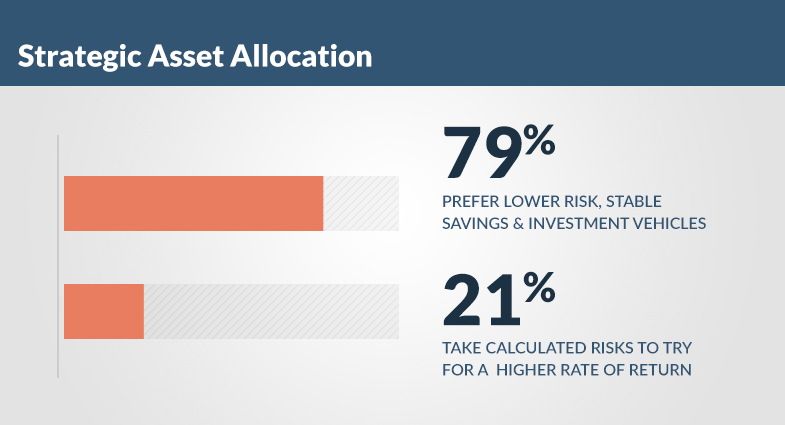 If you don't, chances are good you may not know what percent of your assets should be in stocks and bonds. That might be because you are unfamiliar with how to invest in stocks and bonds, or you simply have not consulted with a financial advisor to determine your risk tolerance. Even if you do know how to invest in stocks and bonds and have done so in the past, it may have been a while since you looked over what percentage of your portfolio is in bonds and what percentage of your portfolio is in stocks.
If you're new to investing, a financial advisor will discuss your financial situation with you and ask questions that will help determine your risk tolerance. Based on your tolerance for risk, the length of time that will pass before you will need your money and other factors, your financial planner will then identify the portfolio percentage in stocks and the portfolio percentage in bonds that's right for you.
Even if you have been in the market for years, a financial advisor can use strategic asset allocation to your advantage. Your financial planner can review your original investment goals, discuss your current objectives and devise a plan for improving your portfolio asset allocation.
A financial advisor's use of strategic asset allocation has the potential to improve your portfolio with assets in stocks, and it can also improve your portfolio with assets in bonds. The percentage of your money that will be in either asset class will be determined by your risk tolerance and investment goals, and the length of time you plan to stay in the market.
Tactical Asset Allocation:
Like strategic asset allocation, tactical asset allocation is based on modern portfolio theory. This theory espouses diversification as the best way to reduce risk and increase the return your portfolio earns. While strategic asset allocation identifies the investment classes that are most appropriate for you, tactical asset allocation takes it a step further by determining the specific investment vehicles within those classes that are right for you. In other words, strategic asset allocation may dictate that you should invest in stocks and bonds, while tactical asset allocation will determine the specific individual stocks and bonds you should have in your portfolio.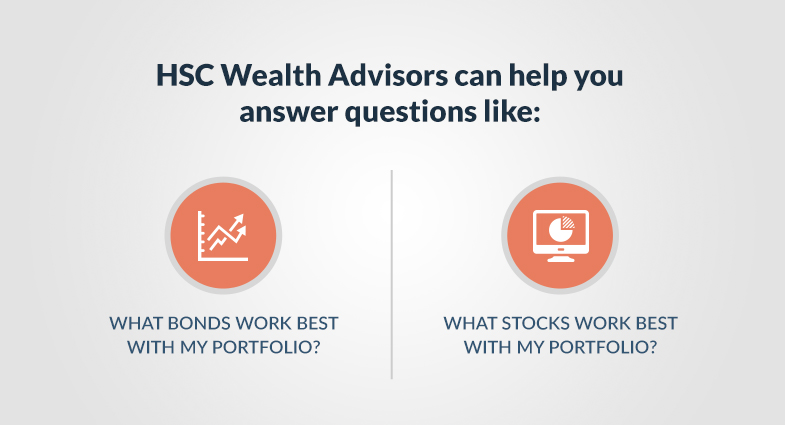 If you don't know how to pick stocks or how to choose bonds, then you probably do not know how to decide what stocks to invest in or how to decide what bonds to invest in. As a portfolio advisor in Virginia, HSC Wealth Advisors can help you answer the following two questions, among many others:
What bonds work best with my portfolio?
What stocks work best with my portfolio?
Seasoned financial advisors like the experts who work at HSC Wealth Advisors can teach you how to pick bonds and how to choose stocks by educating you about the choices that are available to you. A qualified financial planner will show you how to know what stocks work best with your portfolio and how to know what bonds work best with your portfolio. If you've recently asked yourself, "How am I to know what funds work best with my portfolio?", you should contact HSC Wealth Advisors for assistance.
As you're deciding what stock to invest in and choosing bonds, it is important for you to understand that tactical asset allocation involves a buy and hold investment strategy. This means that, as you're choosing stocks and deciding what bond to invest in, you are selecting specific investments that will probably be part of your portfolio for the long-term, at least until it's time to rebalance your portfolio.
Working with a financial advisor and understanding the inherent value of asset allocation and a long-term investment strategy can help you avoid making emotional decisions that might cause you to sell the assets in your portfolio prematurely in reaction to market fluctuations. Research shows that people who do not adhere to a buy and hold investment strategy experience lower returns on their portfolios over time. Studies also indicate that a financial advisor can add up to 1.5 percent of value to your portfolio in this context by helping you stay the course.
No Load, No Transaction Fee Funds and EFTs:
Approximately 90 percent of consumers believe a financial planner should provide advice that is in the best interest of the consumers, rather than the advisor. If you share this belief, working with a fee-only vs. a fee-based advisor could be an important consideration for you.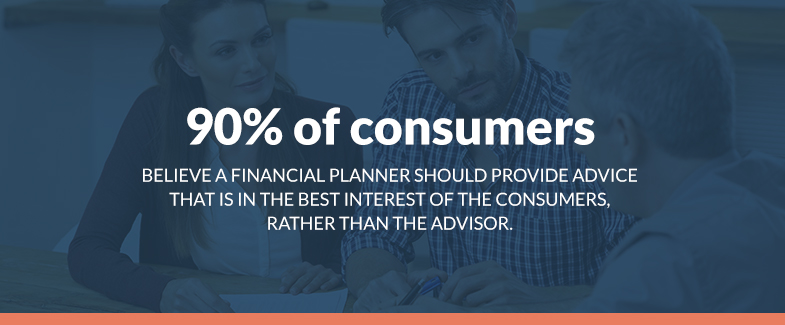 In general, a fee-based broker or dealer has an obligation to make investment recommendations that are in compliance with a suitability standard which requires the advisor to sell you financial products that are suitable for you given your unique financial situation. Even if a more cost-effective, comparable product is available, the broker does not have to present it to you as an option as long as what you are investing in is appropriate for you.
By contrast, HSC Wealth Advisors has a fiduciary obligation to always put our clients' interests first. As an independent, fee-only registered investment advisor, we only serve our clients, and we do more than find investment vehicles that are merely suitable for our clients. We offer investments that are unquestionably the right fit for your portfolio and that have low expense ratios. We reduce the cost of a financial advisor by charging a fee for our services, instead of collecting a commission on every investment you make through us as well.
If you are wondering how to reduce fees with a financial advisor, the answer is to work with a fee-only advisor in Virginia who knows how to keep the expenses your portfolio will incur to a minimum. Research shows that a financial advisor can add 0.45 percent to your portfolio's performance by keeping investment fees low.
While there are no free investments even when you work with a fee-only financial advisor in Virginia, you will typically pay less when you have a fee-only financial advisor in Lynchburg than you would if you chose to work with a fee-based advisor in the same area over time. This is particularly true if you change your investment mix often.
Tax Efficiency:
Studies show that tax-efficient investing and tax-free investing can add to the overall value of your portfolio. Depending on your tax location and other factors, the following three things can add up to 0.75 percent of value to your investment mix:
Understanding what you should invest in
Knowing when you should sell an asset
Selecting an investment vehicle that has a small tax footprint
Fortunately, the CERTIFIED FINANCIAL PLANNERS™ and other experts at HSC Wealth Advisors are intimately familiar with tax-efficient investments, including tax-efficient mutual funds, tax-efficient bond funds and tax-efficient stock funds. Using your strategic asset allocation and your tactical asset allocation, we understand what you should invest in and we are prepared to help you select tax-efficient bonds, stocks and mutual funds to keep your exposure to taxes to a minimum. As a financial advisor serving Lynchburg and the surrounding areas, we'll advise you about when you should sell the assets in your portfolio to maximize your return.
While paying taxes on investments is generally unavoidable, tax-free and tax-efficient investing options are available to you. Contact HSC Wealth Advisors to learn more today!
Rebalancing:
Establishing the right asset allocation is key to making the right investment choices. Maintaining the appropriate asset allocation is equally critical to your long-term success in the market, which is why restoring balance to your portfolio is an ongoing part of the financial planning process.
Over time, the different investments included in your portfolio will generally produce different rates of return, which will cause your portfolio to become unbalanced when it is compared to your original asset allocation. This means your mix of stocks to bonds, or your stock to bond ratio, will change as time goes by and your portfolio will no longer reflect your investment preferences accurately. When this happens, readjusting your portfolio becomes necessary.
An experienced financial advisor is skilled at removing emotions from investing. Regardless of whether the market is bullish or bearish, rebalancing a portfolio often involves selling assets in classes that are performing well and reinvesting the proceeds in an asset class that is not performing as well. While this may seem counterintuitive, re-adjusting your portfolio in this manner is the best way to restore your original strategic asset allocation and keep you on track to achieve your financial goals.
Because it can be hard to accept that you should sell assets that are bringing in big returns in order to buy assets that aren't performing as well, it is vital that you choose a financial advisor in Virginia or another state who has the discipline to rebalance your portfolio when it needs to be done. While you may feel like you are taking a leap of faith when it comes to rebalancing your investment mix, a financial advisor can add as much as 0.35 percent to the value of your portfolio in this context.
It is important for you to understand that re-adjusting your portfolio is not the same as knowing how to buy low and sell high and then doing it. Instead, rebalancing typically involves dollar cost averaging, a process in which you sell high-performing assets and buy ones that aren't performing well at regular intervals over time instead of all at once. The idea behind dollar cost averaging is that you'll sometimes pay less for more of an asset, while paying more for less of the same thing at other times, but your average per-share cost will be lower over time, which will increase your chances of making a profit.
Why HSC Wealth Advisors?
If you're looking for an advisor for allocating assets and help with your finances in Virginia, contact HSC Wealth Advisors. Research has shown that we have the potential to add "about three percent" to your investment mix's net returns. Our team of highly credentialed financial professionals works with people throughout the country to achieve their dreams. As a fee-only financial advisor, your best interests are our only interests at all times. We honor the fiduciary responsibility we have to only make recommendations that are in your best interests in everything we do.
For more than 30 years, people have trusted us to help them achieve their dreams, and we've done everything possible to make those come true. Let us help you make your dreams a reality. Contact HSC Wealth Advisors today.