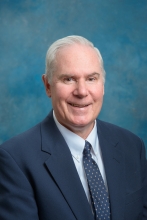 A Message from Sandy Stuart
Written by Sandy Stuart
When clients asked, "When do you plan to retire?" I answered, "I plan on leaving the office on my last day feet first." I enjoy the job and hate gardening. Today, the answer is still the same but modified a bit. A big bit.
It appears that when I served in Vietnam (I am retired Army), I picked up the necessary ingredients for Parkinson's Disease from "Agent Orange", a defoliant that was extensively used in my area of operation. Parkinson's is a strange neurological condition that manifests itself in a variety of ways. It is rarely if ever fatal but can be debilitating. Within the last few years my case has generated some shaking in my left arm and hand. My neurologist has prescribed some pills that reduce, but don't eliminate, the shaking. I will be doing a lot of physical therapy to fend off symptoms if and as they appear.
It looks as though Parkinson's will pretty well define my remaining years. I will be cutting way back on my office duties and will be doing a lot more traveling and visiting grandchildren and now even a great grandchild.
I will retain an office at HSC but will be limited to consultant duties. I will continue to do what I enjoy, studying the economy and inputting to the staff. I will also write for the web site blogs, as I try to continue to make sense of what is going on in this world to our clients. I might also include a cruise travelogue or two.
All of our advisors at HSC are remarkably well qualified. We have placed a high priority on training and continued education for our advisors and staff at HSC.  As you know our team has grown over the years, from just Rick and me to adding Sharon, Brian, Joel, Justin, Joe & Tami. I am excited about the future of HSC! As our team continues to strive for excellence we will look to always keep your interests at the center of decisions.
I have always said that the best aspect of my job at HSC is the relationships, first with God and then with clients. Through both up and down markets, the relationships became only stronger and I value each and every one. You have made my twenty years of service with HSC a great trip. Thank you! And I'll see you around.