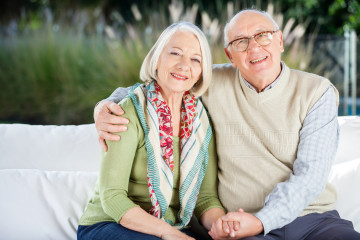 Financial Steps After the Death of a Spouse
Written by Brian Carlton
This can be a very overwhelming and emotional time. Give yourself time to grieve and gather with your family. The financial decisions can wait, so take your time and don't be rushed into any quick actions by family members or financial representatives (insurance or otherwise).
Death Certificates: You may need to obtain copies of a death certificate for a number of reasons. You might want a copy for your records or, if you are in charge of wrapping up the deceased person's affairs, you may require multiple, official copies to carry out your job. You will need to submit a certified copy of the death certificate each time you claim property or benefits that belonged to the deceased person, including life insurance proceeds, Social Security benefits, payable-on-death accounts, veteran's benefits, and many others. If a funeral home is handling your spouse's funeral, they can secure these certificates from the local health department. Ask for 5 certified copies and make some copies of these.
Important Papers: Find the deceased's important papers and documents. Examples are: all insurance policies, wills, trusts, statements from banks, investment accounts, credit cards, mortgages, pension information, deeds and titles, marriage license, birth certificate, current tax return.  If necessary, ask close family, friends, the deceased's doctor or lawyer if they know where these important papers can be found, and the location of a Bank Safe Deposit Box, if any. You may want to hire a lawyer on an hourly basis to help you through the process depending on how much work you want to do. If all assets are in a trust, then there is no probate to go through and the trustee carries out the wishes in the trust.
Begin initial contacts: You are now spreading the word that your spouse has died to the various organizations that have been listed above. Bills will have to be paid, accounts changed over to your name. If checks come to you in the name of your spouse, try to get them deposited before you report the death to the institution. They may reject the check if made out to the deceased. Notify the three main credit bureaus – Transunion, Experian and Equifax – of the death so as to preclude anyone from applying for credit in the deceased's name. If your vehicles are titled jointly, no need to contact the DMV; if not, titles will have to be changed.
Final Push: It will take some months to get this all accomplished, but don't worry, keep plodding along and keep other important relationships in your life going. There are support groups out there to explore and if you have a computer, go to http://www.aarp.org/relationships/grief-loss/ for other ideas.
– See more at: https://www.hscwealthadvisors.com/after-death#sthash.S8BiJbED.dpuf