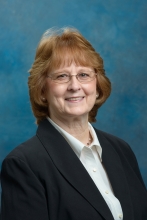 A Message from Sharon Wrenn
Sharon Wrenn recently retired from HSC Wealth Advisors after 15 years of devoted work.  She wrote the following message to our HSC clients, whom she will miss seeing on a daily basis at our office:
April 17, 2014
Dear friends,
It is with great joy that I am announcing my next season of life. I will be retiring from HSC Wealth Advisors as of May 1, 2014. It is because of the great expertise of this company that I am able to retire now.
I started in the banking industry in 1970 working towards and saving for this day. My father instilled in me to always work hard and save for the future. In 1999 Rick Huff and Sandy Stuart hired me for whom I am so grateful. I have enjoyed immensely this career path that God had planned for me.
This is a bitter sweet decision because I have thoroughly enjoyed working with my co-workers at HSC Wealth Advisors and our clients. We are family. Please know that you will be in my thoughts and prayers.
My family and I are looking forward to the future. May God bless each of you as He has truly blessed me.
Sincerely,
Sharon Wrenn